May 24, 2015: BRAC Center, Savar, Dhaka
The Asian Center for Development and the South Asian Network for Development and Environmental Economics has began their 5 day writing workshop in Dhaka today.  The workshop is attended by researchers and academics from universities and research organizations in Bangladesh, India and Maldives.  Dr. A.K. Enamul Haque from and Dr. Heman Das Lohano gave the welcome speech at the inaugural session.  21 researchers are participating in the workhsop.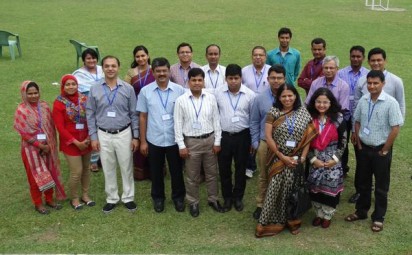 May 7, 2015: ICCCAD, Independent University Bangladesh
Sarwar Sohel ACD-SANDEE PhD Dissertation Award Scholar presented his inception seminar at the ICCCAD seminar room at Baridhara, Dhaka.  In the seminar, Sarwar presented his conceptual model on 'Modelling ecosystem services and human well-being using system dynamic approach'  
Researchers and Scholars from ICCCAD attended the seminar and provided feedback to the scholar.  Sarwar Sohel is a PhD Student at the University of Southampton, UK and is currently at ICCCAD for his data collection work.  He is funded for his research by SANDEE.
April 30, 2015: New Delhi
Unnayan Shamannay and CUTS International facilitated signing of MOU between Seeds Associations of BD and India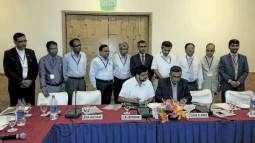 Bipul Chatterjee, Suresh P Singh, Sushil Pandey, Sudhir Chandra Nath, Syed A.K.M Asadul Amin, Debdutt Behura, Bhanudev Bagchi, Dr. A K Enamul Haque, Dr. Mahfuz Kabir, Shaheen Ul Alam, Asim Das, Amal Raj and Akhoury Prabhas Kumar were present at the Project Advisory Committee meeting of the Project RISTE (Addressing Barriers to Rice Seeds Trade between India and Bangladesh.  The meeting was attended by Mr Rajesh Singh Joint Secretary (seeds) Govt of India,  and Mr Salahuddin Noman Chowdhury, Deputy High Commissioner of Bangladesh to India.
In his Speech Mr Singh said both govt has now signed protocol on seed trading and now it is upto the private sector to take it forward.   He informed that 6 Bangladeshi rice varieties are now notified in India and will be ready for release in India soon.   Mr Chowdhury in his speech said food security is a major challenge for both India and Bangladesh and seed trading will benefit both countries.
Mr Syed AKM Asadul Karim President of Bangladesh Seeds Association and Mr.  Kalyan Goswami Executive Director, National Seeds Association of India signed an MOU at the conference to develop further cooperation between private sector players.
Through this research, networking and advocacy, which involved senior policy makers from seed industries, agricultural ministries, research organisations, NGOs, media and diplomatic and foreign trade specialists from both countries, an excellent opportunities for influencing reforms for better harmonisation of knowledge sharing, seed regulations and trade policy between the two countries were created. As a result, the government of both countries have now agreed to initiate a process of exchanging rice seed to benefit farmers in both countries.
March 2, 2015: Dhaka
First ACD Scholar on PhD Dissertation Support Fund from SANDEE arrived
Sarwar Hossain Sohel, PhD scholar from the University of Southampton, UK has started working in Bangladesh on his research work with PhD Dissertation Fund support from "ACD-SANDEE PhD Dissertation Support Fund".  He is a PhD Student in the Department of Geography and Environment.  His disseration topic is "Modelling ecosystem services and human wellbeing using system dynamic approach for managing socio-ecological system".
Professor John Dearing, Geography and Environment is supervising his dissertation work along with Dr Felix Eigenbrod, Lecturer in Ecology and Ecosystem Services, and Dr Fiifi Amoako Johnson, Lecturer in Social Science University of Southampton, UK.
Day 2: Feb 25, 2015: Cinnamon Lakeside, Colombo
ACD-SANDEE-MFF workshop on Valuation of Ecosystem Services and Survey Research Methods
In the day 2 of the workshop organized by the Asian Center for Development, South Asian Network for Development and Environmental Economics (SANDEE), and Mangrove for the Future (MFF) researchers from Bangladesh, India, Pakistan, Sri Lanka, Maldives, and Indonesia listened to three plenary sessions. Dr. Santadas Ghosh spoke on Survey Techniques for Coastal Livelihood Research, Dr. A.K. Enamul Haque spoke on valueing the ecosystem services of Teesta river in Bangladesh and Dr. Heman Lohano spoke on Questionnaire design.
Towards the end of the day, Dr Ziaul Haider, Dr Mahfuzur Rahman, M Zakir Hossain Khan and Suzana Karim presented their revised research proposal.  Dr Ziaul Haider proposed to work on mud crab market in Satkhira district of Bangladesh and examine its sustainability issues. Dr Mahfuz will study the sylvo-fishery production system with mangrove and study its economic and financial feasibility for Bangladesh (in Chakaria sundarban).  M Zakir Hossain Khan proposed a study to understand why timber ban has not been effective, in particular he proposed to examine institutions and markets for mangrove timbers in Khulna region, and Suzana Karim proposed to study the effectiveness of small grants fund of MFF in order to analyze its impacts in terms of intended, unintended and cluster of projects.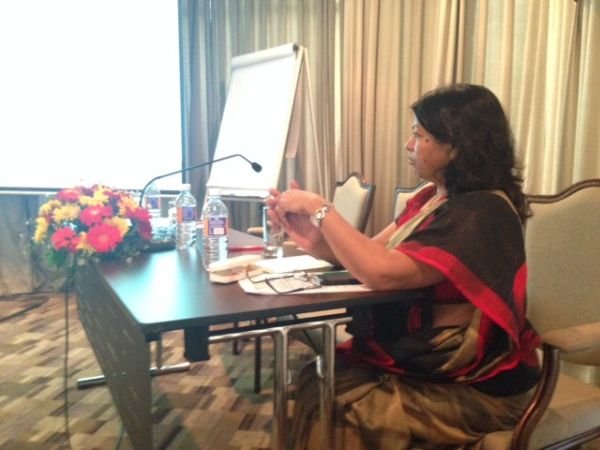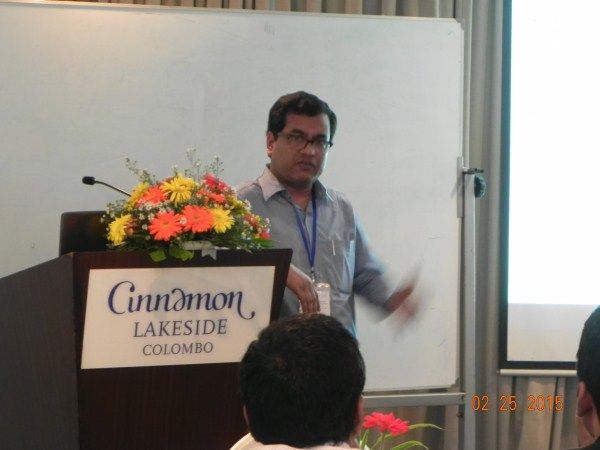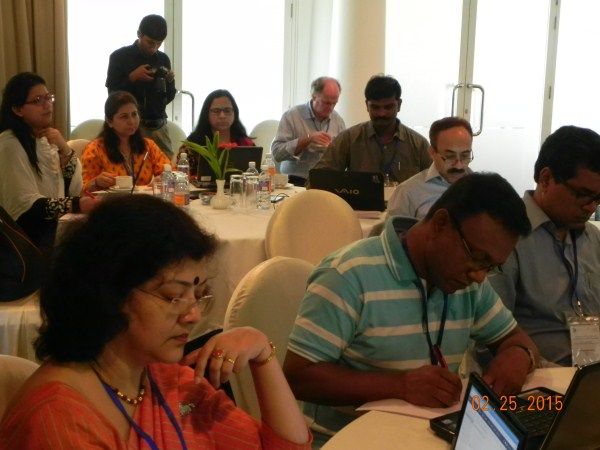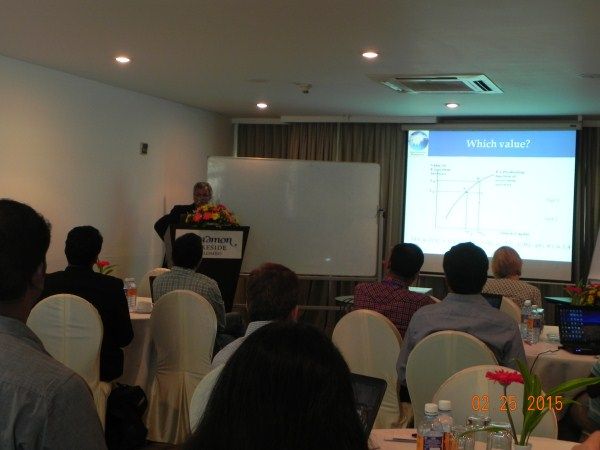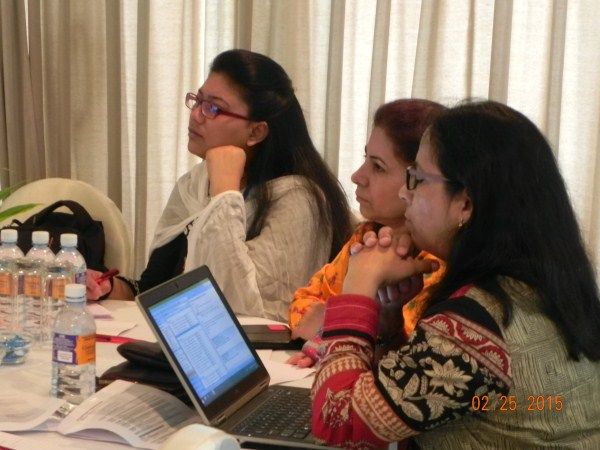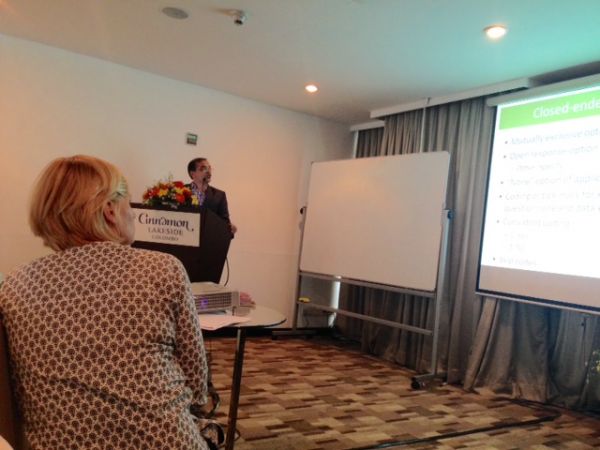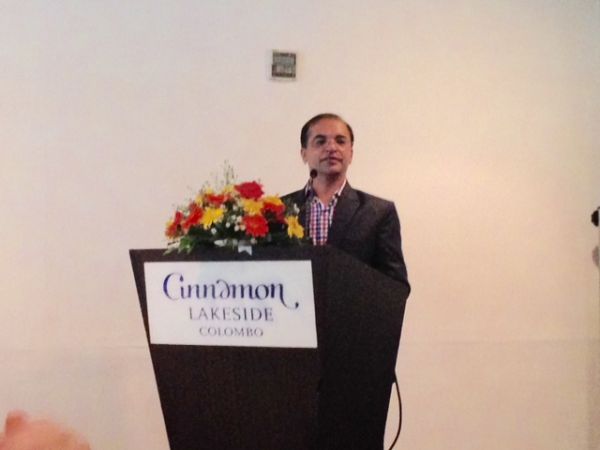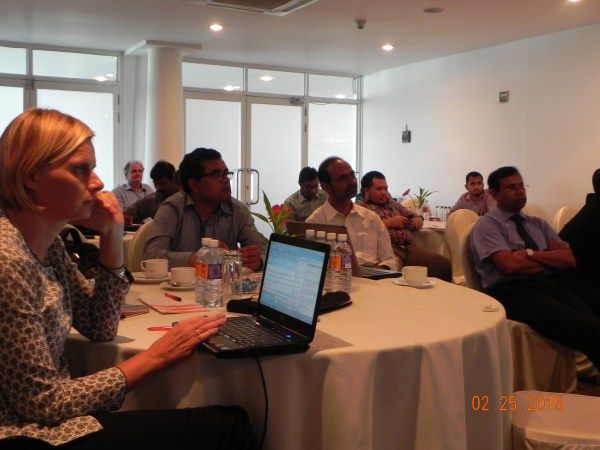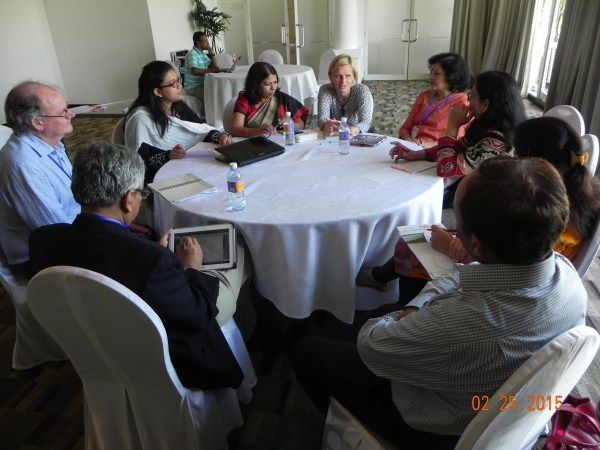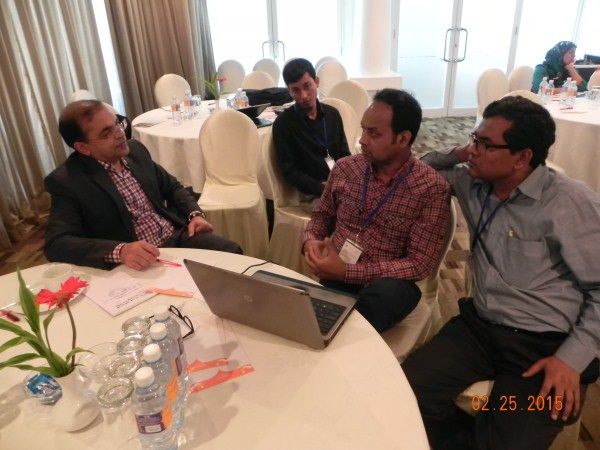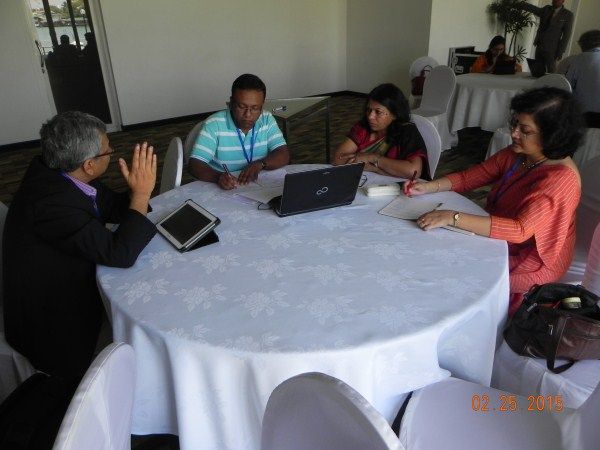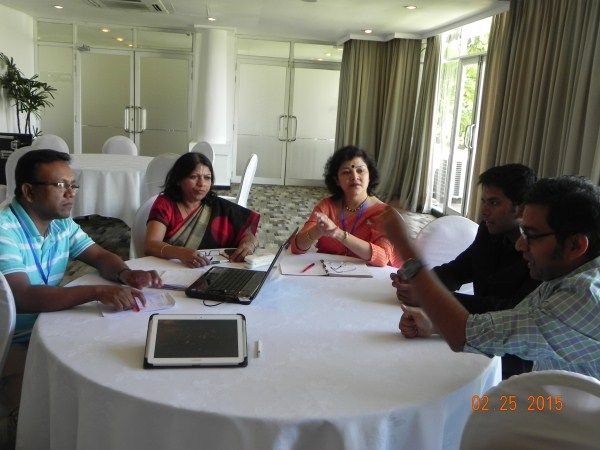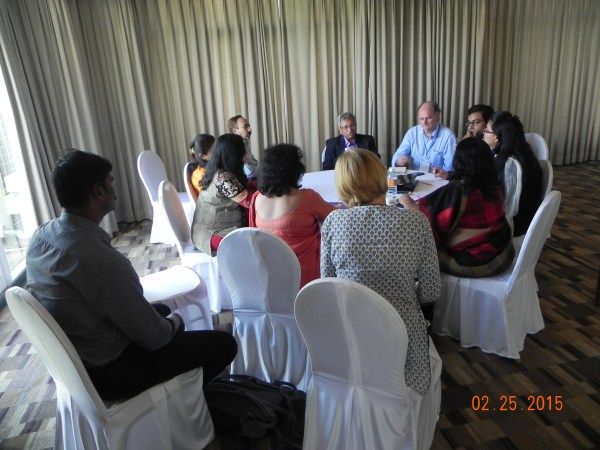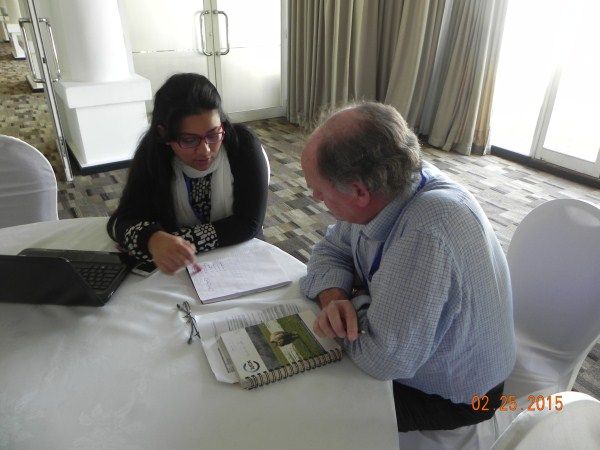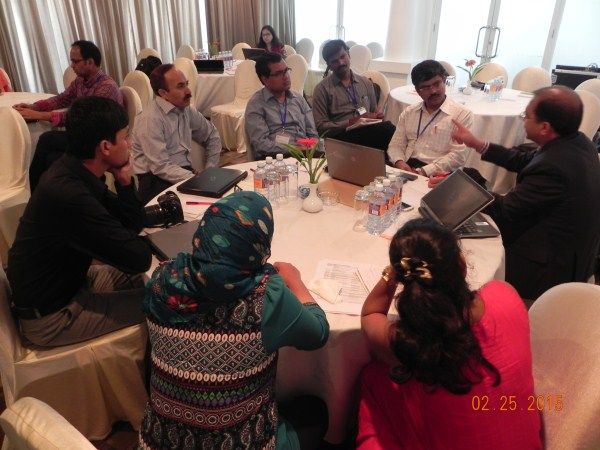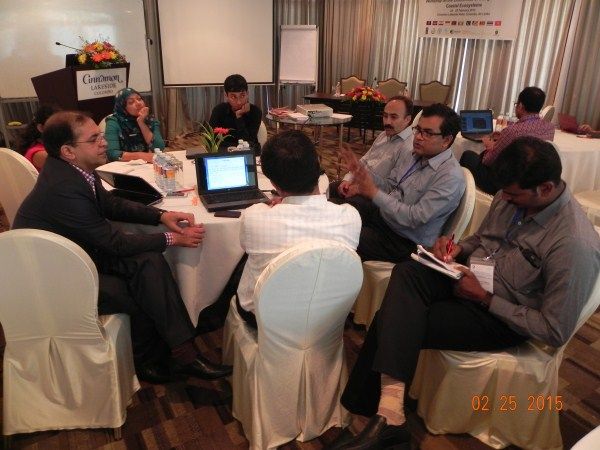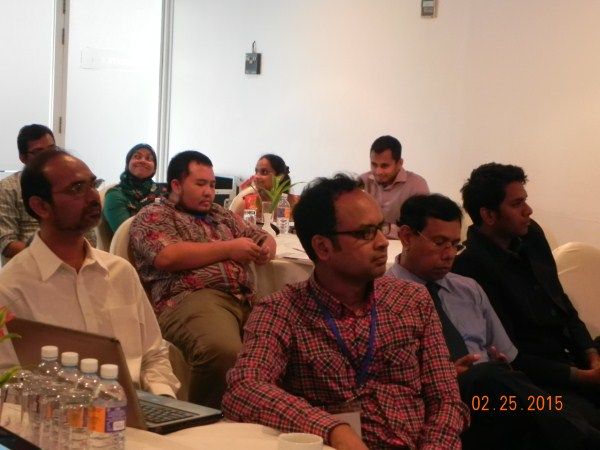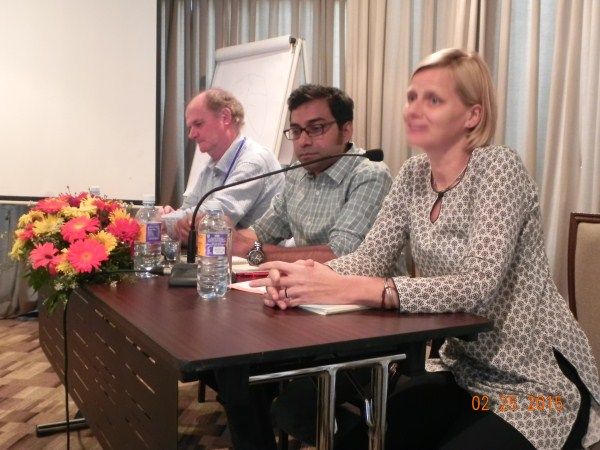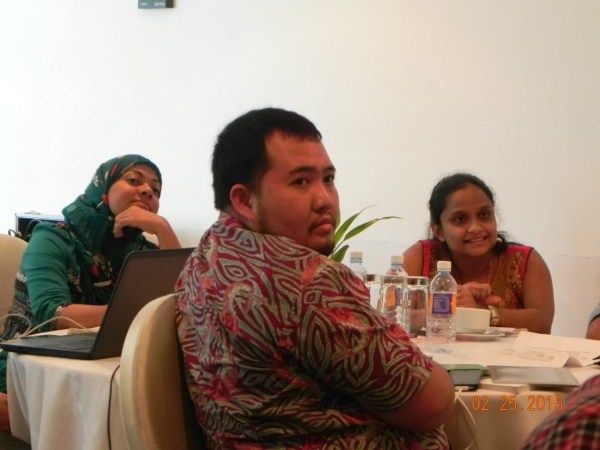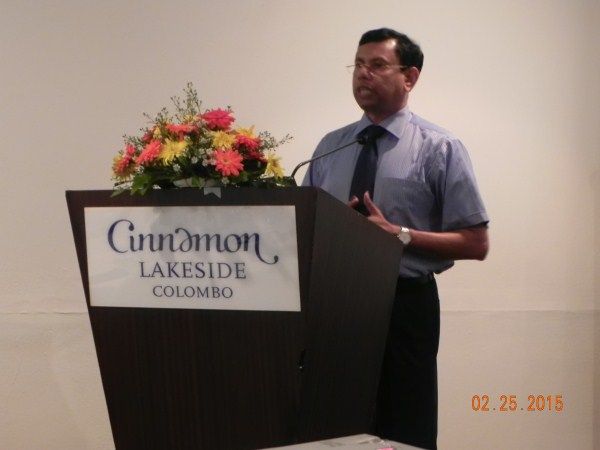 Feb 24, 2015: Cinnamon Lakeside, Colombo
ACD-SANDEE-MFF workshop on the Economics of Mangrove and Coastal Ecosystem Services begins in Colombo, Sri Lanka.
ACD-SANDEE-MFF have started a two-day workshop on the Economics of Mangrove and Coastal Ecosystem Services at a local hotel in Colombo from today. The Country Representative of IUCN Sri Lanka Mr Ananda Malawatantri, SANDEE Advisor and CEO of Asian Center for Development Dr. A.K Enamul Haque and Raquibul Amin from Mangrove for the Future (of IUCN Regional Office in Bangkok) were present at the inaugural session. At the plenary session Dr. Santadas Ghosh from Visha Bharti spoke on mangrove ecosystems and livelihood issues, and Dr. Saudamini Das from IEG, Delhi spoke on the Economics of regenerated mangroves in Gujraat.
Participants from Maldives, India, Pakistan, Indonesia and from Sri Lanka were present at the workshop. Dr. Zaiul Haider, M Zakir Hossain Khan, Dr. Mahfuzur Rahman and Ms Suzana Karim presented their research proposal after the plenary session.
Feb 15, 2015: Hotel Pan Pacific Sonargaon, Dhaka –
Seminar on Opportunities of Canadian Agriculture in Bangladesh at the Showcase Canada 2015
The Canadian High Commission in Dhaka organized a seminar on Opportunities of Canadian Agriculture in Bangladesh.  Dr A.K. Enamul Haque was a keynote speaker at the Seminar.  In their research Dr Haque and Dr. Syed Ferhat Anwar of IBA informed the group that in three product groups Canada has been a stable supplier of products to Bangladesh.  These are in cereal products, oilseeds and in vegetable and other edibles.  However, Canadian export to Bangladesh in these products could not keep pace with the growth of imports in these products into Bangladesh except for oilseeds.  His Excellency Benoit-Pierre Laramee, the High Commissioner of Canada to Bangladesh was present at the seminar.